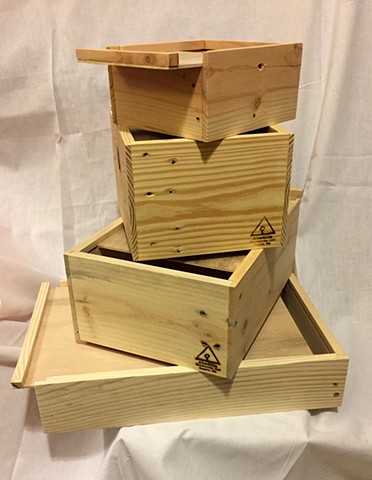 Photo: Cadwell Box Collection, Nail to Letter, December 2016. Captured with a Panasonic Lumix GF1
Amy C. Abadilla turned to photography as a way to capture potential short story ideas. Today, her images continue to tell stories of structural beauty and all-around whimsy.
Mrs. Abadilla lives and works in Seattle, WA. Her photos have been exhibited in galleries and venues in Seattle and New York since 2000, most recently with Gay City Health Project and Photo Center NW.
More recently, Amy has shifted her creative outlet to woodworking - a craft she first learned at an early age. Please visit her Etsy store, Abadilla Woodworks, by clicking here. Custom orders are considered, as well - click here to share your idea with me.
A portfolio of work previous commissions and projects can be found at the Abadilla Woodworks portfolio within this website here.


Thank you for visiting! Enjoy.